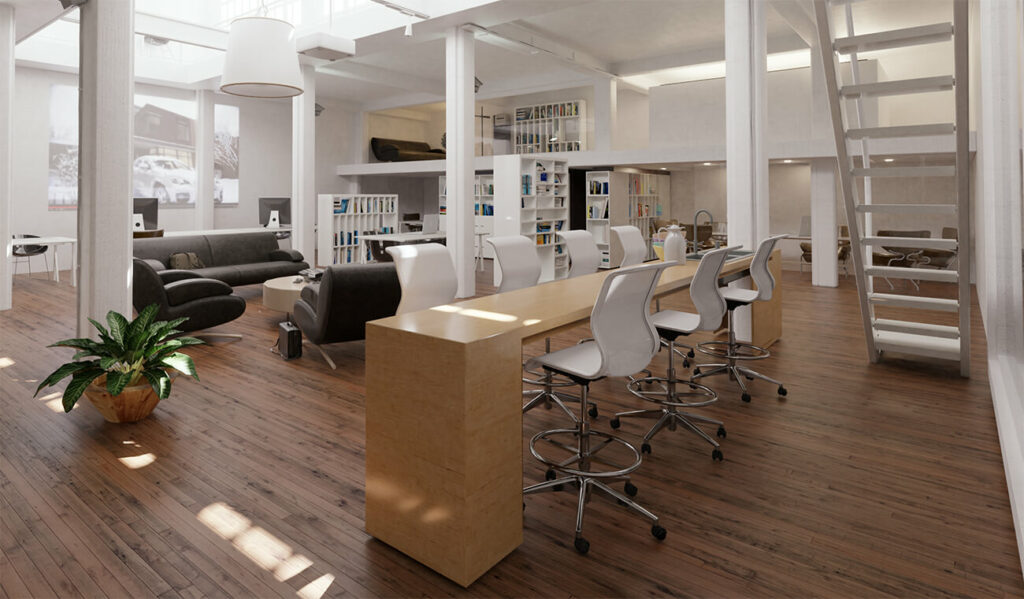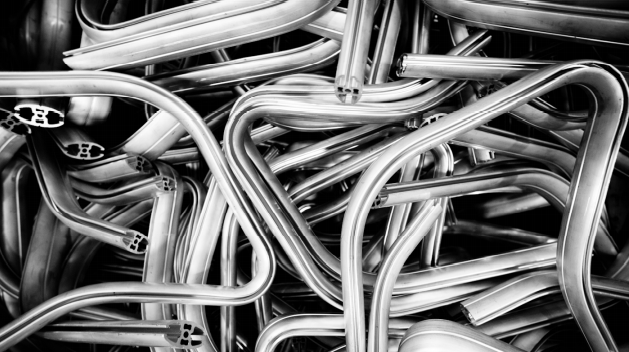 Alex Zanda is the culmination of 100 years of seating design, engineering, and manufacturing expertise.
With a background in architecture, interior design and fabric development, we are fascinated by the science of ergonomics and its impact on the human body. Inspired by the restraint of simplicity, we've designed a series of chairs that pare back the need for padding, armrests and accessories, while providing the individual with a supported, safe, and comfortable seating experience.
With its iconic curve that mirrors the human spine, each Alex Zanda chair delivers an experience to users that isn't soon forgotten, and can be attributed to the elegant yet deceivingly simple frame design and fabric selection.
Today, Alex Zanda continues to craft ergonomic, comfortable, and enduring pieces of Australian made seating for both commercial and residential spaces. We believe in the power of good design and a commitment to simplicity, quality, and comfort. Pairing form and function, Alex Zanda chairs are found in executive offices, council spaces, childcare centres to work from home offices across Australia.
Each chair is carefully handcrafted in our Sydney facility and shipped Australia wide.
Alex Zanda is a division of UES International, known for its commitment to engineered solutions across a range of industrial, commercial and transportation sectors.
These are no ordinary chairs.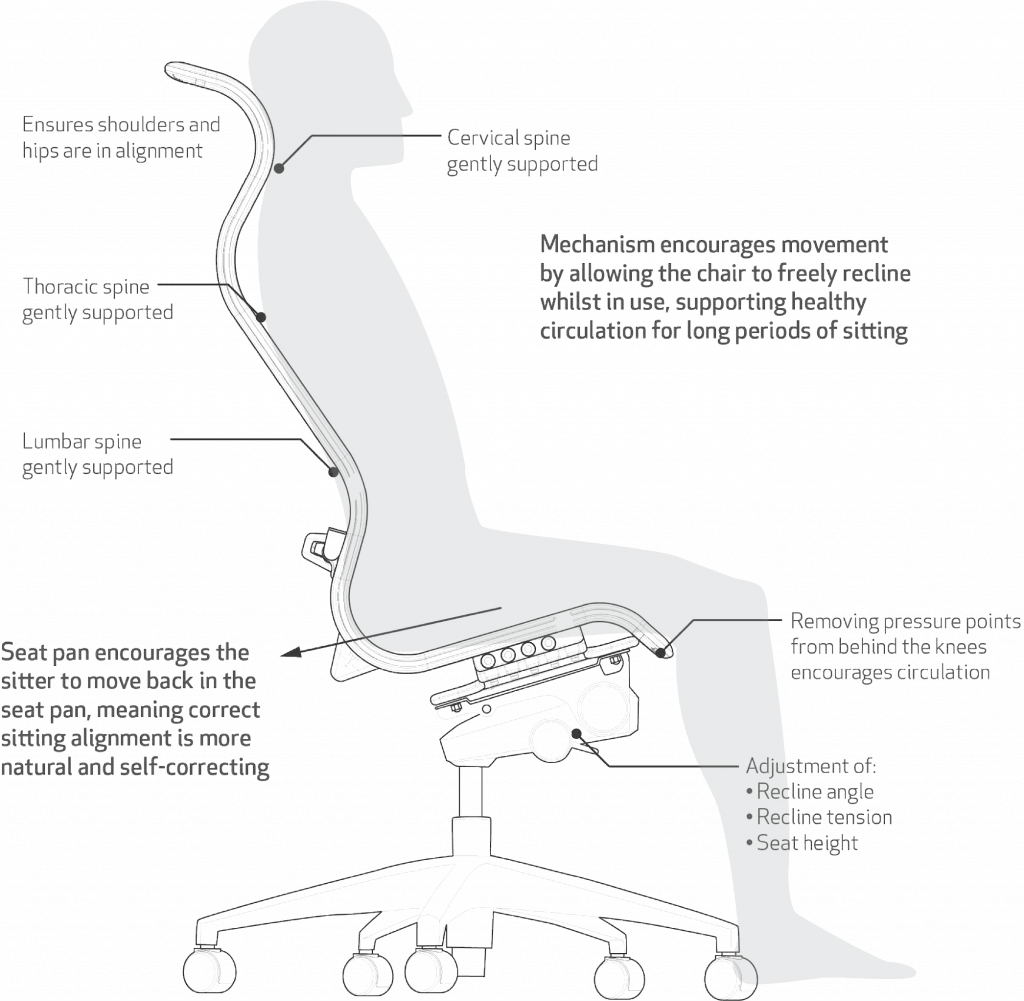 Alex Zanda chairs are hand made in Sydney, Australia. We hand cut, bend, assemble and finish each and every chair, taking care to check every step of the way. We make sure that each chair receives the attention to detail expected from a premium quality design and manufacturing process. We are proudly  Australian Made and plan on keeping it that way.
There's no getting past the fact that a considerable part of a person's working day is spent in their chair. Even at a conservative 5 hours a day, it is 25 hours a week, which turns into 1300 hours a year. That's a lot of hours to be seated in a chair.
It makes sense to have a chair that is comfortable, supportive and promotes back health. A chair that increases productivity and maximises the efficiency of the person sitting in it. An office chair that is not quite right leads to lower back strain and other physical problems, causing discomfort, lost time at work and decreased productivity.
Chairs are a part of the décor of any space. Many people try to make sure a chair looks good without worrying about the effects the chair will have on the person who uses it. The ergonomics of a chair should be considered above everything else. With an Alex Zanda chair, the aesthetics and the ergonomics work together, so nothing is compromised. The ultimate meeting of form and function.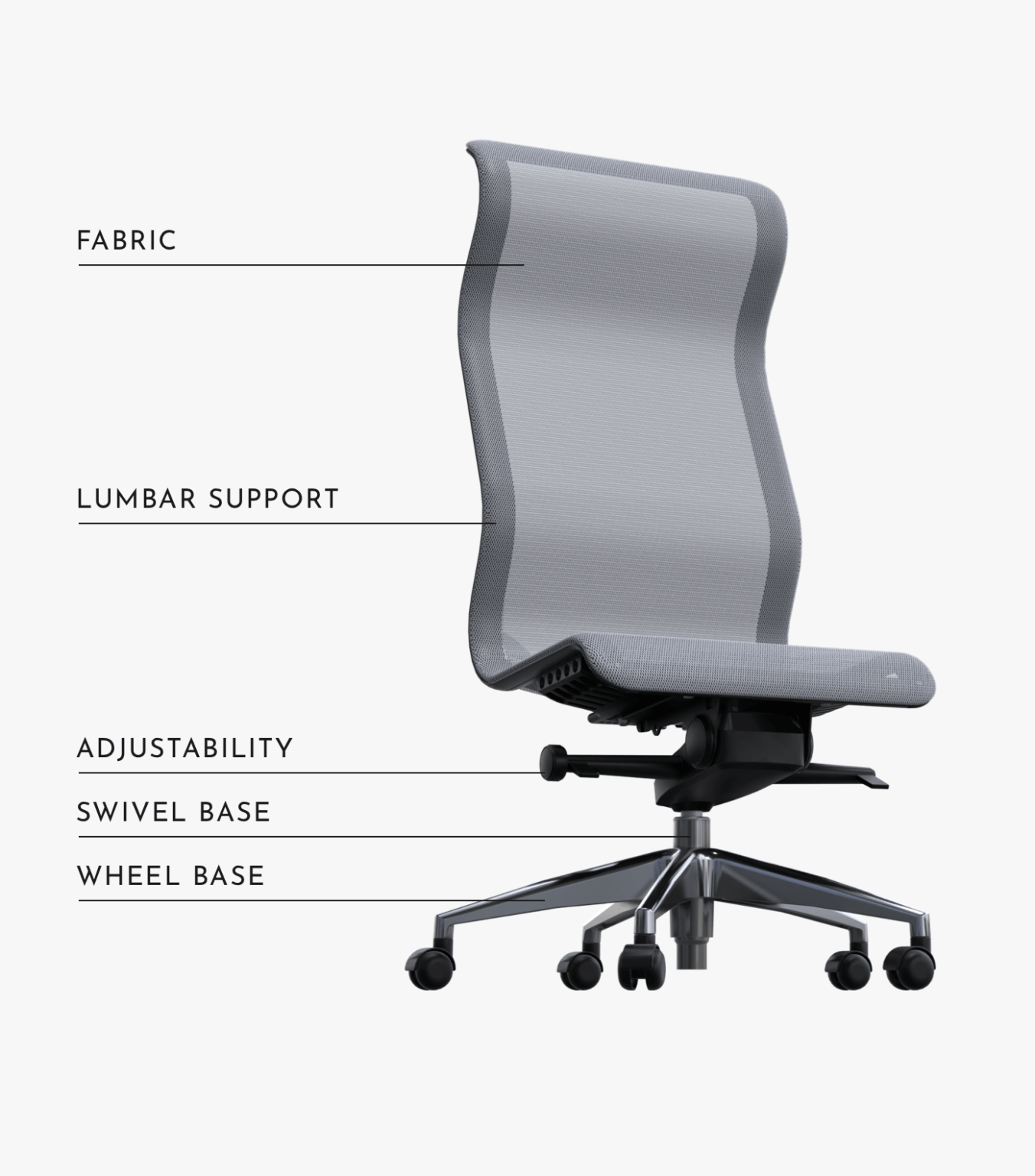 The anatomy of an ergonomic chair
The fabric should be breathable to keep the chair from becoming hot and uncomfortable. In addition, it should be firm enough to support the person sitting in it without feeling the base of the chair
Lower back support in an ergonomic chair is very important. The lumbar spine has an inward curve and sitting for long periods without support for this curve tends to lead to slouching, which flattens the natural curve and strains the lower spine.
The height of the chair should be adjustable for all ergonomic chairs as a standard. Being able to adjust the recline angle and recline tension promotes good sitting posture and offers complete support and comfort
Chairs should swivel freely to allow for easy movement and access to various parts of the desk, or table
Rolling is important in preventing strain caused by reaching across a desk, or table, to retrieve items that are out of reach